Yes, Robert & Josh! I want to take advantage of this insane offer and get my hands on the LFMTE Super Script Today.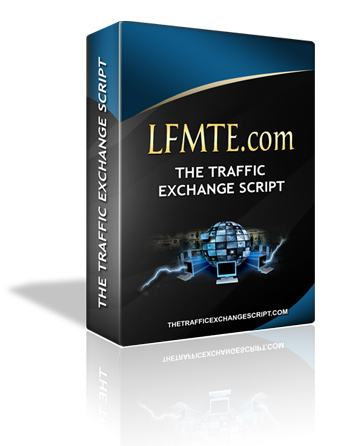 YES! I'm ready to Start my traffic exchange with a 21st century fully updateable super script

YES! I'm ready to Humiliate other TE owners with my effortless success - even if they're better Internet Marketers

YES! Drive Traffic to my Exchange Add me to the LFMTE traffic generation system



Yes Add me to the LFMTE community: So I can tap into all that free help from fellow owners.



Yes Let Me Tweet Or Like You To Claim The 50% Discount By Clicking One Of The Links Below

Wait! If you tweet for us. Or like us on facebook we will give you a 50% discount off the normal price just $147 instead of $297